Aurecon undertook independent reviews of the Big Battery's performance in 2018 and 2019. The studies showed how the project supports the National Electricity Market (NEM) and delivers savings to all electricity consumers.
In 2019 the battery reduced electricity costs by $116M through the provision of Frequency Control Ancillary Services (FCAS). Thanks to HPR, average Regulation FCAS costs have been reduced by more than 90% meaning major savings for all South Australian energy consumers.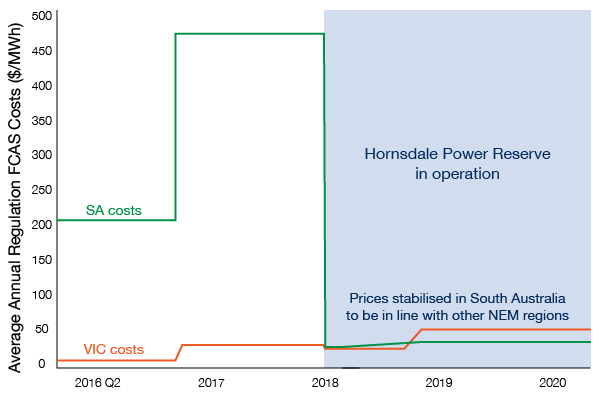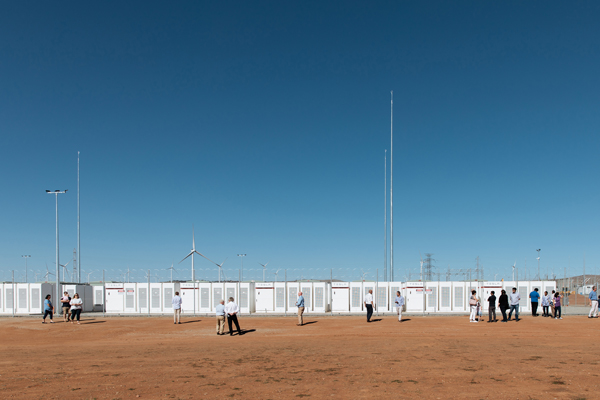 The report also shows how the battery responds rapidly to situations when South Australia is separated from the rest of the grid. For example, on 16 November 2019, the state was islanded due to a failure of the interconnector causing a frequency rise and price volatility in market prices. The Big Battery helped energy system to return to its normal frequency range within minutes—saving consumers an estimated $14M!
The Hornsdale Power Reserve helps to prevent blackouts in South Australia.
It does this by reacting quickly and accurately to disturbances and fluctuations in the frequency of the grid, that would previously have caused blackouts.
For example, the battery does this when SA is separated or 'islanded' from the rest of the grid, ensuring that the SA system maintains its stability and the lights stay on. This has happened a number of times since the battery entered service.